PRODUCT FEEDBACK
Capture valuable customer feedback and ideas with ease using hives.
Hives makes it easy to collect and analyze feedback from your customers, so you can improve your products and grow your business. Get insights into your customers' needs and wants, prioritize feature requests, and track product feedback all in one place.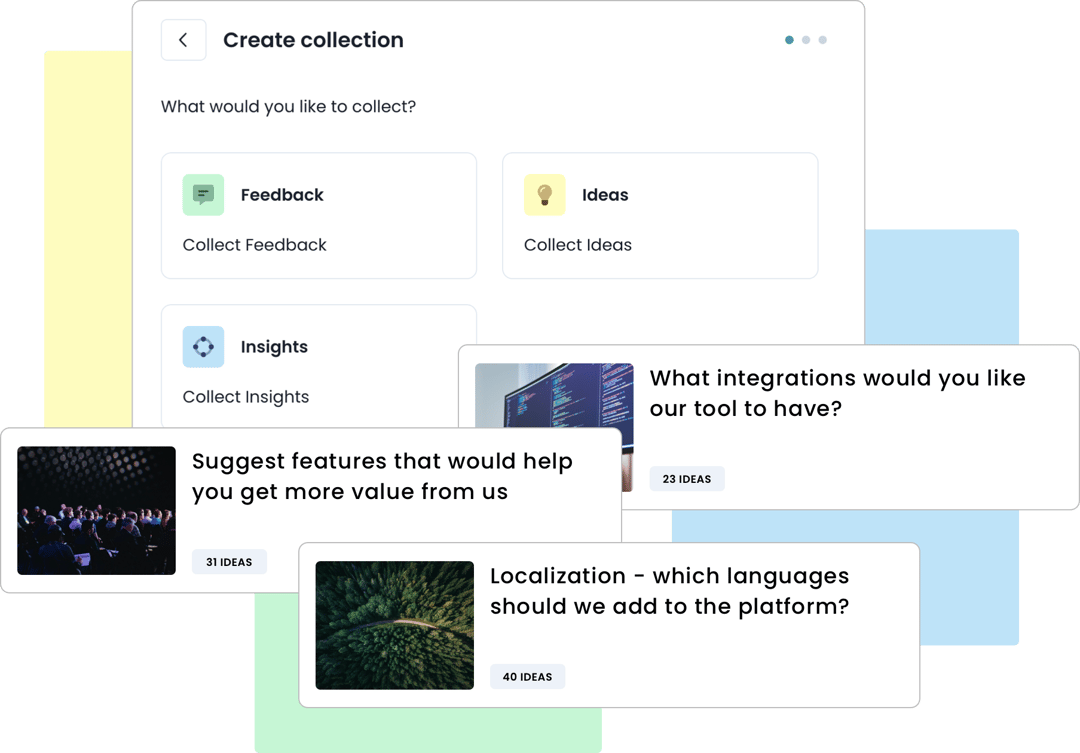 The benefits of capturing user feedback
Better product decisions
Know what to build before you build it, based on real user needs.
Better product decisions
Lower churn
Get happy customers and lower churn with customers that can share the experience with you.
Lower churn
Build a community
Let the customers and users you have be the community to help you succeed.
Build a community







Simple feedback submission
Make it easy for users to submit their feedback and ideas with a user-friendly interface and mobile app.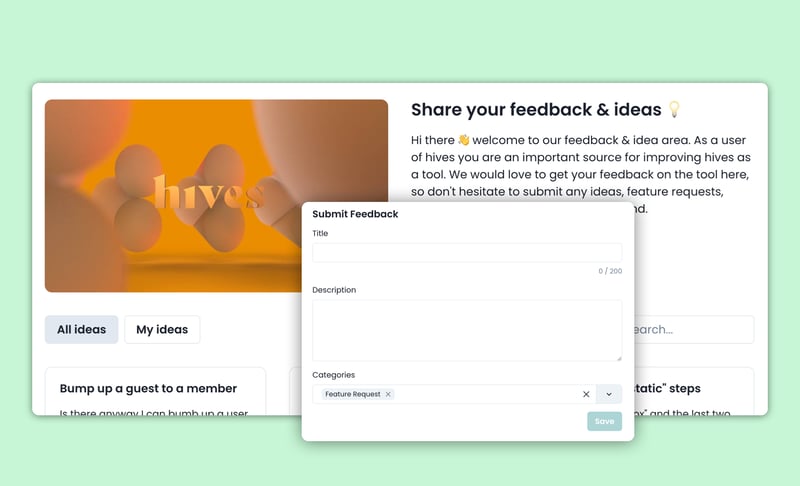 Collaboration tools
Foster interaction and collaboration with features like commenting, upvoting, and notifications.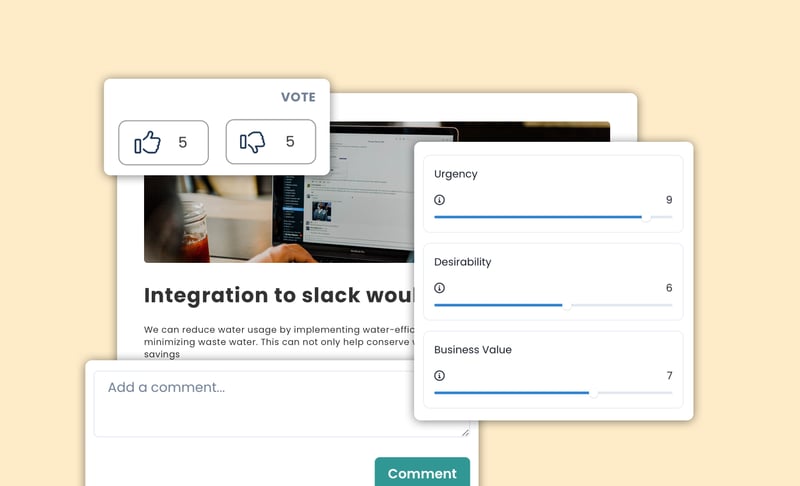 Feedback management
Organize and prioritize feedback with intuitive tools like categories, tags, and filters.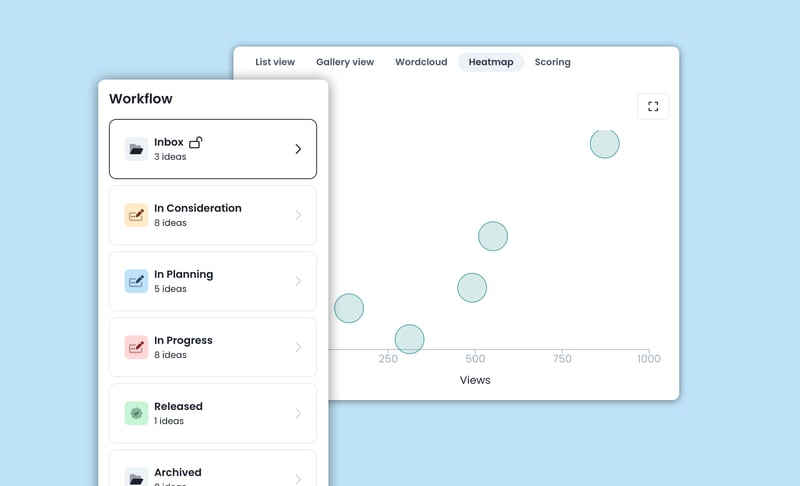 Idea implementation tracking
Track the progress of feedback & ideas from submission to implementation with powerful reporting tools.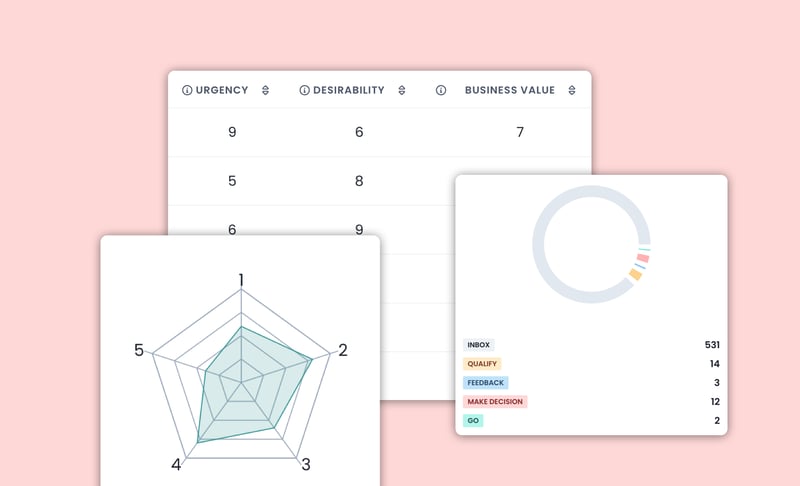 Get a demo and see how you can start capturing ideas in your organization
See for yourself how Hives.co can meet your business's unique challenges, needs, and interests. Fill out your email address to get your free demo.
Collect & engage
Give your organization an easy way to share ideas
Collect & engage
Prioritize & keep track
Score, rank, and measure ideas with ease
Prioritize & keep track
"Love this tool! Captures and prioritizes product feedback efficiently."
"Lifesaver for our product team! Streamlines feedback management and reporting."
"Game changer for our product development process. Real-time feedback and integrations save time. Highly recommend!"
Start collecting feedback today