Simplify continuous improvement in an efficient and user-friendly way
Within your team, there are numerous valuable ideas waiting to be discovered. Hives allows you to effortlessly capture, organize, and prioritize these ideas, enhancing your organization's growth and doing so in an engaging and transparent manner.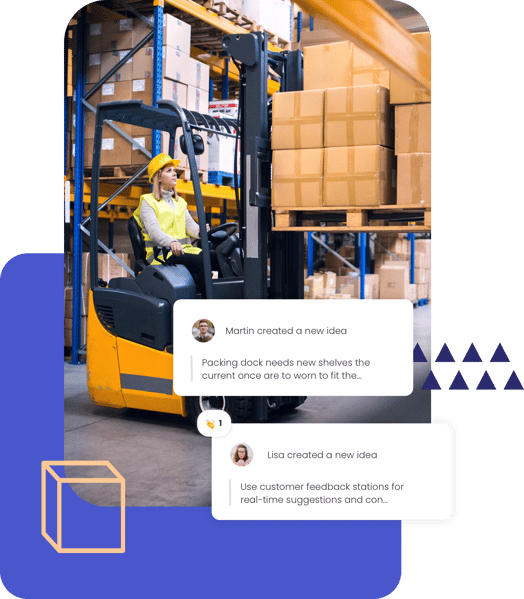 What continuous improvement professionals love about hives.co
Efficiency
End the era of tedious, time-consuming processes. Hives streamlines improvement initiatives, making them faster and more efficient.
Efficiency
Visibility
Don't let valuable insights slip through the cracks. Our software provides crystal-clear visibility and data into your improvement initiatives, helping you identify and tackle bottlenecks head-on.
Visibility
Collaboration
Effective teamwork is at the heart of improvement. Our software fosters collaboration, even in remote teams, so your ideas and feedback can flourish.
Collaboration
| | |
| --- | --- |
| 78 % in average time savings | Improvement professionals who use hives.co can, on average, achieve the same goals in 78 % less time than they had to spend before. |
Not to be braggadocious, but people really like it.
"Hives.co makes it not only easy to collect ideas and sort them, but it also makes it fun. I don't think there's a simpler tool to use on the market."
"Amazing platform must use for everyday business and company use."
"We liked how they kept things simple rather than create thousands of settings, instead everything was well thought through and this made it super quick to get started."
Capture ideas & feedback in your organization
Collect ideas based on themes, challenges, or opportunities and start finding improvements and new solutions for your organization. All in an engaging and transparent way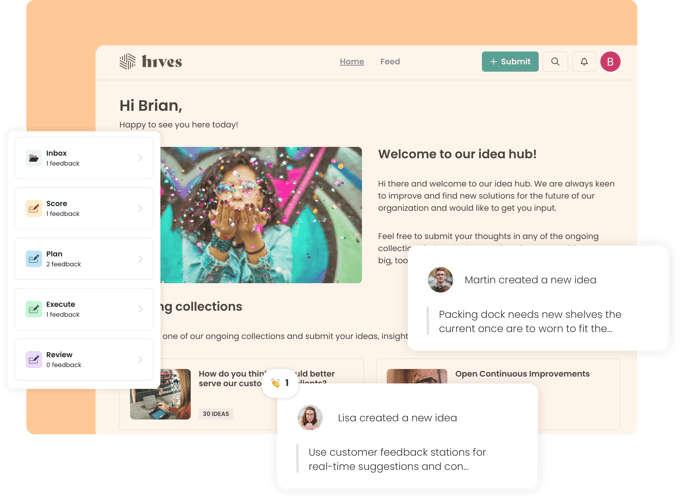 Manage, prioritize and track all the the ideas with ease
Get all the tools you need to help you qualify, manage, and prioritize which ideas to move forward. Use templates and workflows to keep track of it all.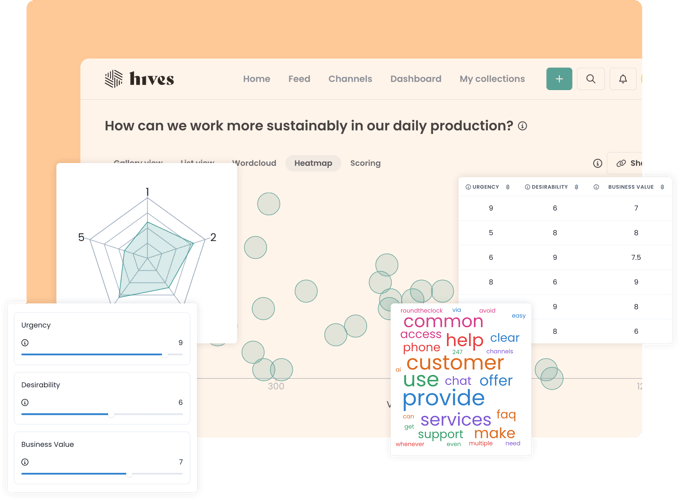 Get a demo and see how you can start capturing ideas in your organization
See for yourself how Hives.co can meet your business's unique challenges, needs, and interests. Fill out your email address to get your free demo.