How does it work
Hives.co is a platform where you collect, organize, and manage all the ideas, insights & feedback you need to start co-creating the future and make better decisions.
Start collecting
Ask the people you need. From a few chosen ones – to all the people in the world. Internally or externally.
Start collecting
Engage & Qualify
Get help from the crowd to see which ideas are the most popular & and ask for more information where needed.
Engage & Qualify
Evaluate & Get results
Evaluate with predefined or custom parameters and make better decisions on which ideas to take action.
Evaluate & Get results
Stop guessing - start asking & make better decisions.
Finding the right ideas to solve challenges and face the future can be challenging. With hives, you will have an easy way to engage people and get all the input you need, whether you're in charge of innovation, sustainability, quality, business development, or anything else.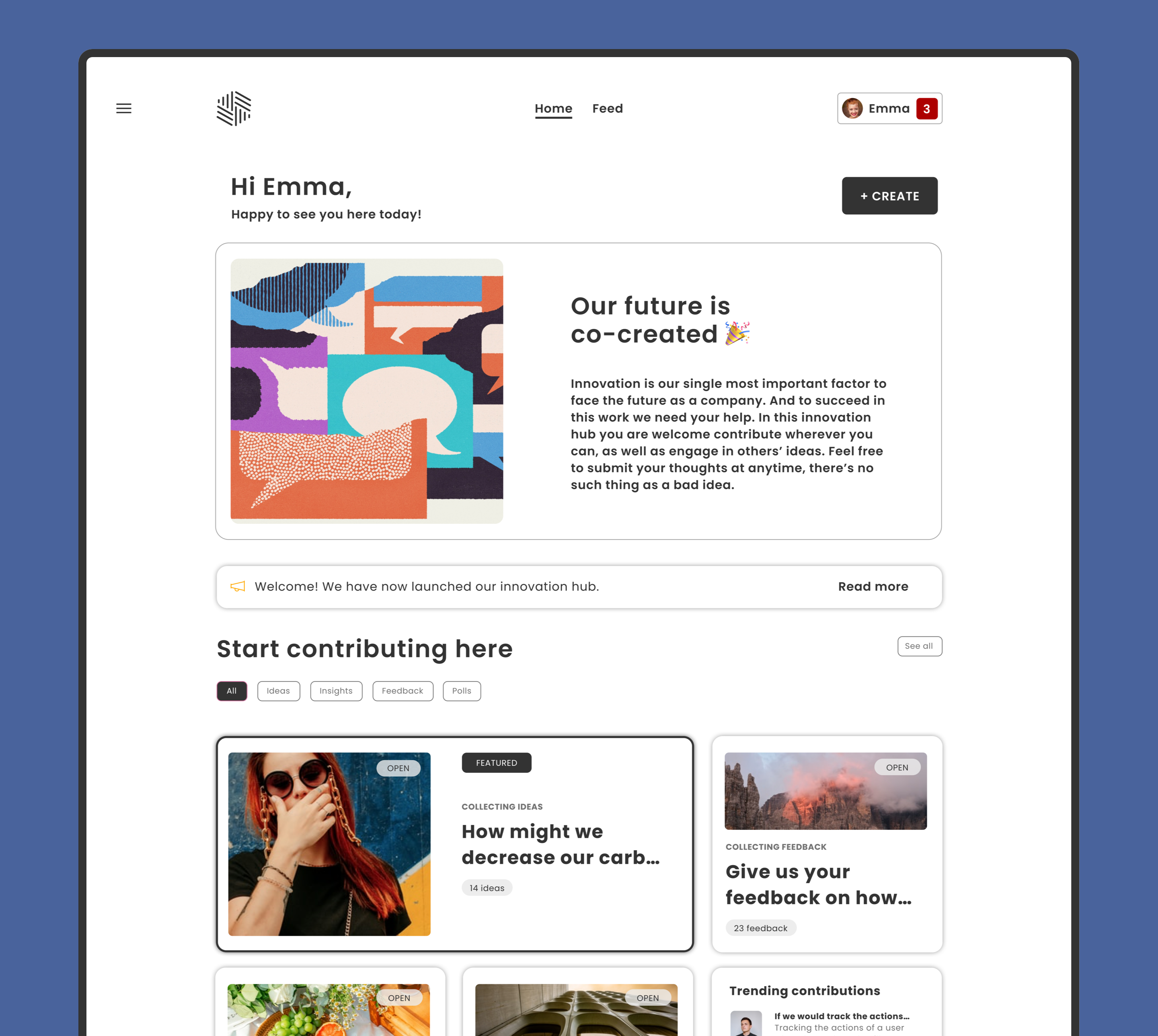 Collect with ease
Find the ideas you need to solve a problem, the right insights to understand a challenge, or start your collection and collect what you need – from anyone you need. With hives.co you get default templates to follow from the start quickly, and the possibility to adjust down the road.
With the power of the crowd you can easily see which ideas are getting the most traction.
Get the people you want to engage
Start small and build on the right ideas. An easy-to-follow workflow will guide you with templates to get the information you need on every possible solution.
When ideas are qualified you can easily ask anyone you need, internal or external, to add the information you need to take it further.
Make decisions & Take action
Use the metrics you need to measure and get a clear picture to prioritize the time and money where it makes the best use.
Ideas becomes improvements, new solutions, and once in a while, they will also become significant innovations. Don't loose them, use hives.co.